Question - a sentence worded or expressed so as to elicit information.



Questions have different degrees of freedom, from being omnidirectional to linear. I have tried to capture their degree through

quantity

and

motion

. And as much as they have their directions, there is still an element of duality to every question, as seen in the colours.
Why?


"Why did that happen?"
The one that has the most options.
Causality.
Reason.
How?


"How did it happen?"
Slightly lesser in the spectrum.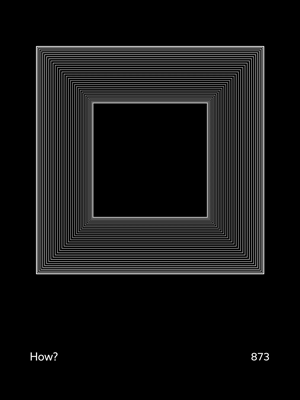 When?


"When did it take place?"
AM. PM. Now. Then. Before. After.
Who?


"Who was involved?"
Elementary.
Where?


"Where did it take place?"
Here or There.
What?


"What happened?"
The most linear. The tree could be binary.