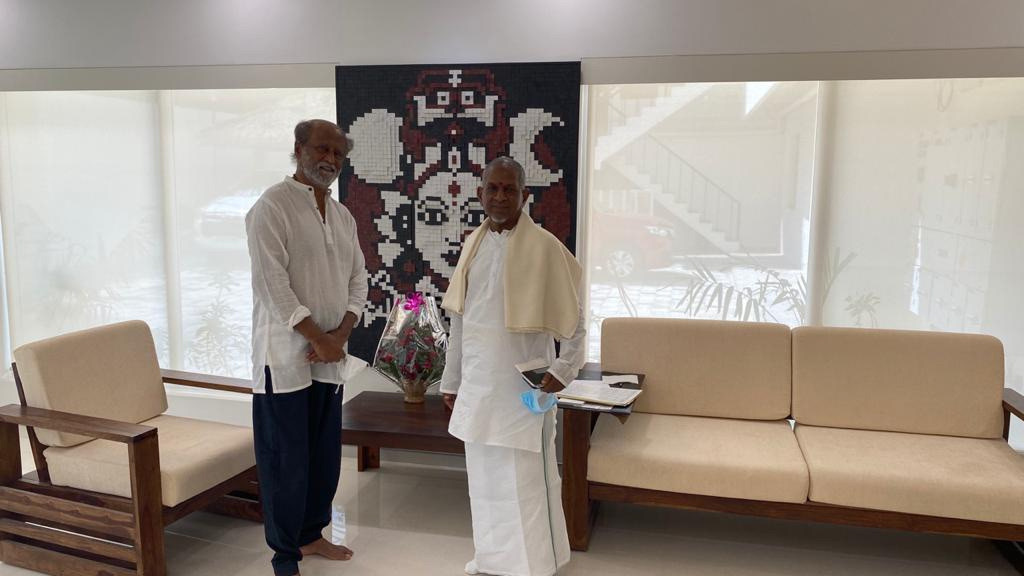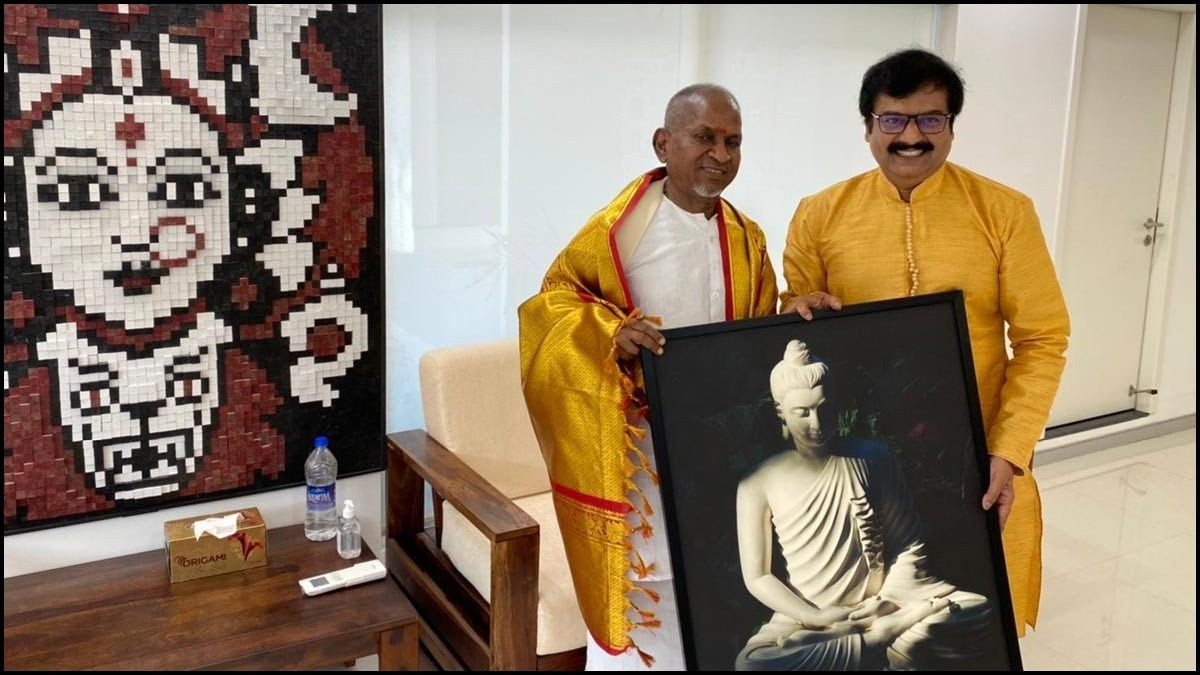 Project Brief
A mural of Mookambika Devi for the Music Maestro Ilaiyaraaja's new music production studio.
Artist Statement
Mookambika devi representing Adi Prashakti is said to be the Mother of the Universe.
The Universe as we learn from the scriptures is cyclic in nature, with the ongoing cycle of birth, death and rebirth.

The artwork is a representation of this cycle depicting the presence of Divine in the age of technological progress. The Mother of the Universe, Goddess Mookambika emerges through a pixelated form put together by blocks of EWA material which is recycled through E-Waste generated from the beautiful technological artefacts that run today's world. EWA stands for 'continued life'.

The colours represent light, darkness and life, through white, black and maroon completing the Universal circle.
Phase 1
Ilaiyaraaja's Devotion to Mookambika Devi
'Ilaiyaraaja is an ardent devotee of the Goddess and has composed music for a movie on the goddess by the same name. The song "Janani Janani" from this film sung in praise of the Goddess remains one of the most famous devotional songs in Tamil. The song is set in Kalyani raga.
Cultural Significance
According to Mookambika temple history, this temple is the only one that is dedicated to Parvathi, the Goddess. The creation of this temple is believed to have been done by Parashurama. People of Tamil Nadu especially take much interest in this temple. Parvathi is called Thai Mookambika in Tamil. History has it that Parvathi had killed Kamsasuran who has become powerful through his penance while staying there. Veerabadra, Shiva, and Ganapathi helped the Goddess successfully to make Kamsasura dumb. This is how he started to be called Mookasuran.
Eventually, Parvathi killed him with her chakra. This incident took place on the night of Shukla Ashtami. After this, Devi came to be popularly known as Kollur Devi Mookambika. The divine energy of the Devi came to be worshipped with the lingam by Kola Maharishi. When you visit the temple, you will be able to see this lingam as the main deity. Worshippers call this Jyothirlingam.
Material limitations specific to the installation
1. Material information (specific to the installation)
a. Colour
b. Texture
c. 100% upcycled - Made from 100% waste in an eco-friendly process.
No harmful gases, pollutants , greenhouse gases, effluents or
hazardous by products are released during the process.
2. Colours - 100% upcycled with 0 virgin plastic, so available colours
are maroon life, black darkness, white light, and maybe grey
Iteration
2D sketches
Layout & Positioning
Phase 3
Block Count Estimation